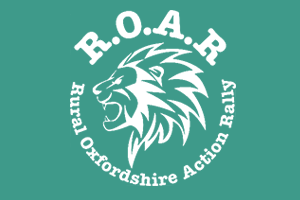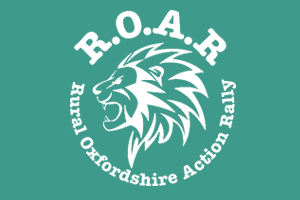 Rural Oxfordshire Action Rally (ROAR), a founding member of the Need not Greed Oxon coalition, is organising a Rally on Saturday 30 April, at 11.00am, outside Woodstock Town Hall.
The theme of the Rally is 'You are not alone'. Local communities from all over Oxfordshire and beyond are facing the same threats – inappropriate development on greenfields on the edge of villages and towns, the Oxford Green Belt and Areas of Outstanding Natural Beauty, because of the forced economic growth strategy for the county. The purpose of this Rally is to demonstrate the scale and the ubiquity of the problem.
Please come along and show your support!
There will be speakers from concerned local groups in Kidlington, Woodstock, North Abingdon, Adderbury, Gavray Meadows and from South Oxfordshire Sustainability.
Peter Jay, who will be opening the Rally, said in a public notice publicising the event:
"I shall outline the general case that the emerging regime under the Oxfordshire Local Enterprise Partnership is a private racket driven by commercial interests without a shred of democratic or other public legitimacy. A proper balance between planning criteria and economic ambitions needs to be restored with local communities given a proper voice.
"The present shameless free-for-all is not providing the housing that is needed. The government's own website shows that even those on average earnings and able to find a 20 percent mortgage cannot come near affording the starting prices upwards of £250,000 being asked in developments all over Oxfordshire. Tell the homeless that that's 'affordable'."
If your local group would like to speak at the Rally, please contact Peter Jay, Chairman of ROAR: info@roartoday.co.uk
Find out more: