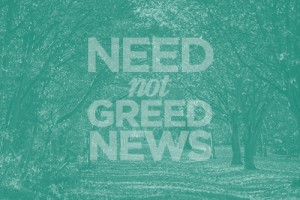 Plans for a care village and housing estate on the edge of Burford in West Oxfordshire have been allowed on appeal to help meet the area's housing supply shortfall.
Hallam Land Management's proposal for up to 91 homes, 78 assisted living apartments and a 90-bed care home in open countryside on the edge of the town was lodged two years ago.
The company's application prompted around 450 written objections from local people, including many from the Help Preserve Burford Campaign, and was turned down by West Oxfordshire District Council on the grounds that the need for a development on this scale had not been shown and the infrastructure needed to support it was lacking.
But last week inspector Keith Manning gave the green light for the scheme, following a public inquiry last summer.
The inspector noted the district council's acceptance that greenfield development on the edge of settlements will be needed to meet housing requirements across the district, which he found had a deliverable housing land supply of around three years.
He also noted that 50 per cent of the conventional dwellings in the scheme would be affordable and that some funds would be generated for affordable extra care accommodation elsewhere in the council's area.
He considered that the extra care housing proposed represented a "substantial benefit" in the context of the National Planning Policy Framework's aim of delivering a wide choice of high-quality homes. He described the nursing home element as a "significant" benefit in meeting the framework's objective of promoting sustainable, inclusive and mixed communities.
The inspector found the environmental benefits claimed by the appellants less clear cut, but decided that the development could be made harmonious with adjoining uses and could be visually assimilated over time into the urban edge.
Find out more: Help Preserve Burford Campaign Facebook