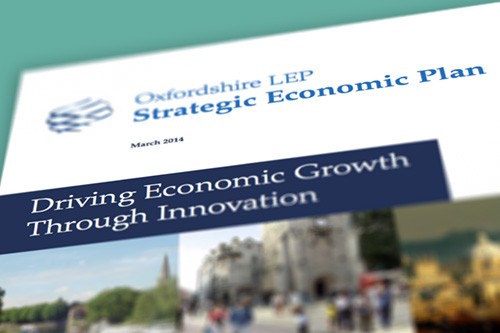 The timetable for publishing the final SEP has been pushed back by several weeks in the light of Brexit, meaning SEP 2016 will now be signed and launched in October/November.
According to OxLEP this is to allow 'more time to gather information and to gain an understanding' from Government around plans for the European Structural Investment Fund allocation to Oxfordshire of 19.3 million Euros for the period 2014 to 2020.
These funds are directed towards supporting businesses and for skills and social inclusion activities and thus are an important element of OxLEP's work in supporting the local economy.
See the revised SEP Timetable.
The second draft will now be submitted and circulated to the SEP Steering Group on 5 August for their comment. A further iteration of the SEP will then be sent to the Oxfordshire LEP Board, the Oxfordshire Growth Board and to the district, city and county councils so that they can take the SEP to their Executive/Cabinet meetings during the autumn months. The final SEP will then be published in late October/early November.
The new timetable for the SEP Refresh looks like this:
Second draft submitted – 5 August
Second draft circulated to Steering Group for comment – 9 August
Comments returned – 16 August
Final draft circulated to Growth Board, LEP Board and local authorities for consideration (Committee and Council meetings) during September / October – 23 August – 7 October
SEP 2016 signed off and launched – October / November.