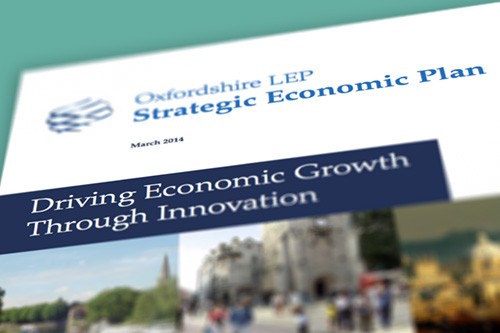 Need not Greed Oxfordshire has been busy tracking down the District and County Council responses to the public consultation on the SEP Refresh.
These responses were summarised in OxLEP's 'Report on Responses' to the consultation, but the full responses are not publicly available on the OxLEP website. 
NNGO has successfully got hold of the full responses from the County Council, South Oxfordshire and the Vale, West Oxfordshire and Cherwell (Oxford City didn't submit a written response) – see below.
These responses make for interesting reading, since there is much that is critical of the SEP Refresh.
Need not Greed Oxon is now looking foward to a full and thorough debate by district and county councillors on the SEP Refresh at the upcoming Executive and Cabinet Meetings, before the final SEP is agreed upon and published later this year.
As far as we understand, these are the dates when the six local authorities will consider the SEP at their Executive and Cabinet meetings:
Oxford City District Council – 15 September
Oxfordshire County District Council – 20 September
West Oxfordshire District Council – 21 September
Cherwell District Council – 3 October
South Oxfordshire District Council – 6 October
Vale of White Horse District Council – 7 October
See County and District Responses:
Oxfordshire County Council response to SEP Refresh consultation
SODC and VoWH response to SEP Refresh consultation
WODC response to SEP Refresh consultation
Cherwell District Council response to SEP Refresh consultation