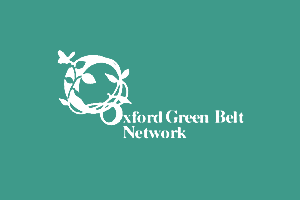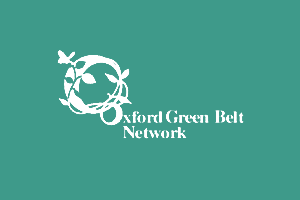 The Oxford Green Belt Network March 2016 Newsletter is now available.
The lastest newsletter provides a round-up of current threats to the Oxford Green Belt. 
The picture presented is one of relentless efforts to develop in the Green Belt.
Threats to the Oxford Green Belt include:
A proposal in the Vale Local Plan for 1,510 homes in the Green Belt on four sites (North Abingdon, NorthWest Abingdon, Radley and Kennigton).
A proposal in the Vale Local Plan for the release of 18 other areas of land in the Green Belt, without specifying the use to which these will be put. They are all on the edges of villages that include Appleton, Cumnor, Radley,
Wootton, Kennington and Botley, whilst the village of Farmoor is to join these by being removed from the Green Belt altogether.
Expansion of the Oxford Science Park is planned on Green Belt land in the area between Kidlington, Yarnton and Begbroke and land is also to be removed from the Green Belt for employment purposes off Langford Lane to the north of Kidlington where the Council recently gave permission in this part of the Green Belt for what is described as a Technology Park.
A large housing development in Oxford is currently getting under way off the A40 at Barton on land which used to be in the Green Belt. The City Council has also identified two sites, still in the Green Belt, which it thinks could be developed for housing, one at Frideswide Farm to the north of the City and the other opposite Redbridge park-and-ride to the south of Oxford.
Oxfordshire Councils have agreed on a 'working assumption' that 15,000 dwellings will have to be built by 2031 in order to satisfy the City's 'unmet need'. This could mean building 12,000 in the four Districts outside the City, 3,000 in each of them. Whatever is eventually decided, the prospect of development spilling out from the City into the surrounding Districts has obvious implications for the future of the Green Belt.
In November 2015, an Oxfordshire-wide Green Belt Study found that all the parcels of land into which they divide the Green Belt satisfy at least one of the purposes of the Green Belt, whilst most of them satisfy more than one.
Find out more about the work of the OGBN.
OGBN's mission "is to Preserve and Protect the whole of the Oxford Green Belt Green Belt Network – for the benefit of all who treasure our beautiful City and for all who live in the Green Belt and beyond."
Membership of OGBN is drawn principally from the Parish Councils and Parish Meetings in the Oxford Green Belt.
Oxford Green Belt Network Parishes and Towns.