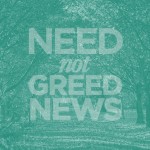 In a letter sent this week to the Secretary of State, Sajid Javid MP, NNGO has raised its concerns about the lack of adequate public consultation on the Better Oxfordshire Unitary bid and to the growth strategy on which it is based.
The Better Oxfordshire Unitary Bid was submitted to the Secretary of State from Oxfordshire County Council, South Oxfordshire District Council and the Vale of White Horse District Council, on 3 March 2017.
See: NNGO Letter to Sec State – Better Oxfordshire Unitary Bid – 5 Oct 17.